Culinary
"Once you step inside, you are empowered by a feeling of something new, tempting…"
Dolce vita
"It has been a while since we wrote about SaSaZu as about a new restaurant has. Since then, the restaurant has become one of the most appreciated ones..."
Elle
"Asian oasis in the middle of Holešovice Market is preparing a truly spectacular brunch. The fireworks only begin with the food. It continues with masseuses or playground for kids... "
Harpers Bazaar
"Like last year, this magical restaurant in Holešovice Market retained its award Bib Gourmand from the Michelin Guide. It speaks for itself, so it is obvious that you expect proper quality."
Euro
"It is always a busy spot underneath the immense multicolored lanterns in hall number 25 of Holešovice Market. No wonder, a restaurant with the widest and perhaps the truest offer of Asian cuisine is located here."
Travel Fever
"The most favorite Asian restaurant in Czech Republic."
Euro
"SaSazu belongs to the most popular Asian companies tempting with its colors, aromas and flavors of the Far East since its founding in 2009."
Esquire
"SaSaZu is going through a period of great change. If you liked the local cuisine before, you will be maybe even more enthusiastic."
Gurmet
"SaSaZu – Every year in Michelin."
Nova - Prásk 11.6. 2015
"SaSaZu. Models, actors, presenters and politicians. They all appear regularly in this restaurant. Almost every day you can catch an autograph from one of your favorites."
---
Selected articles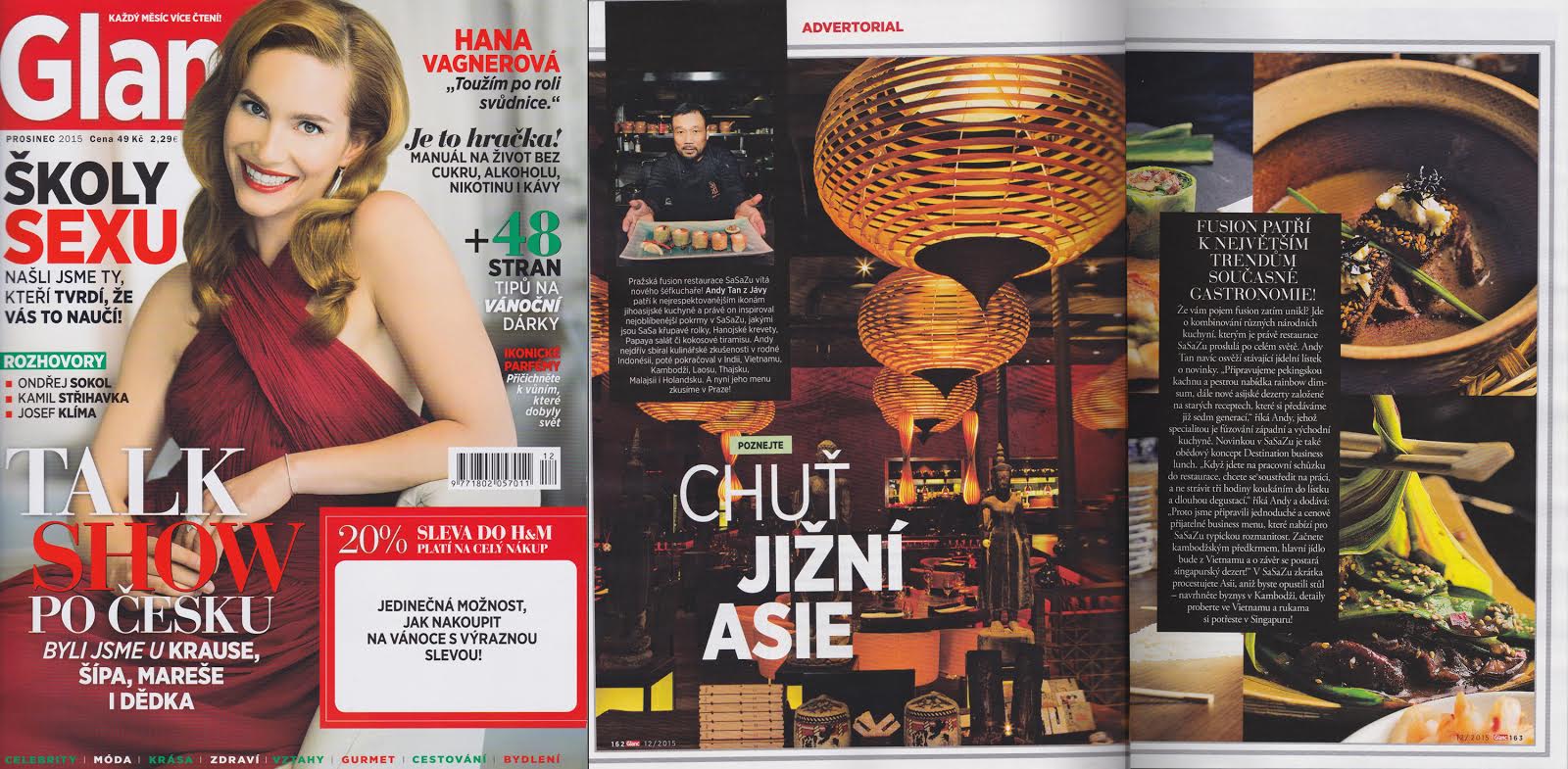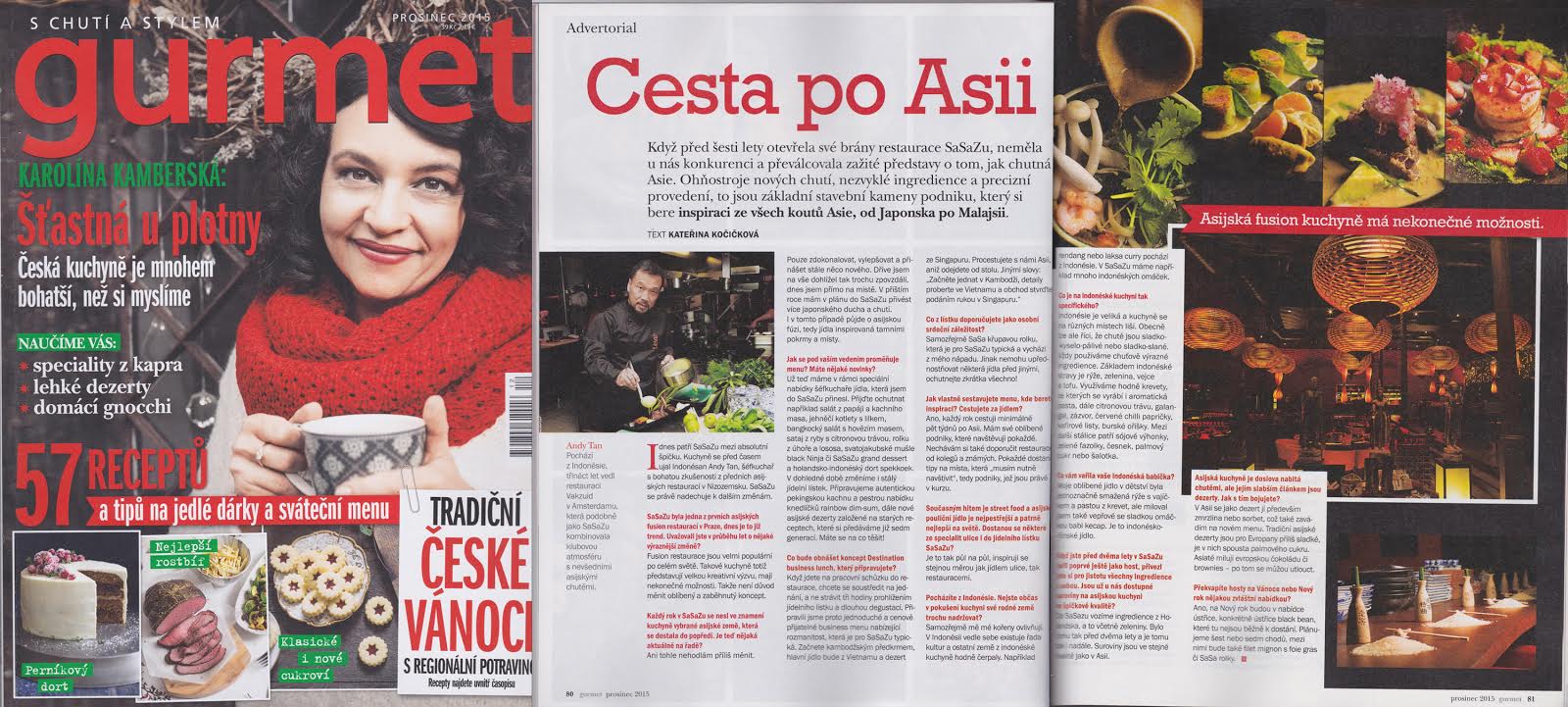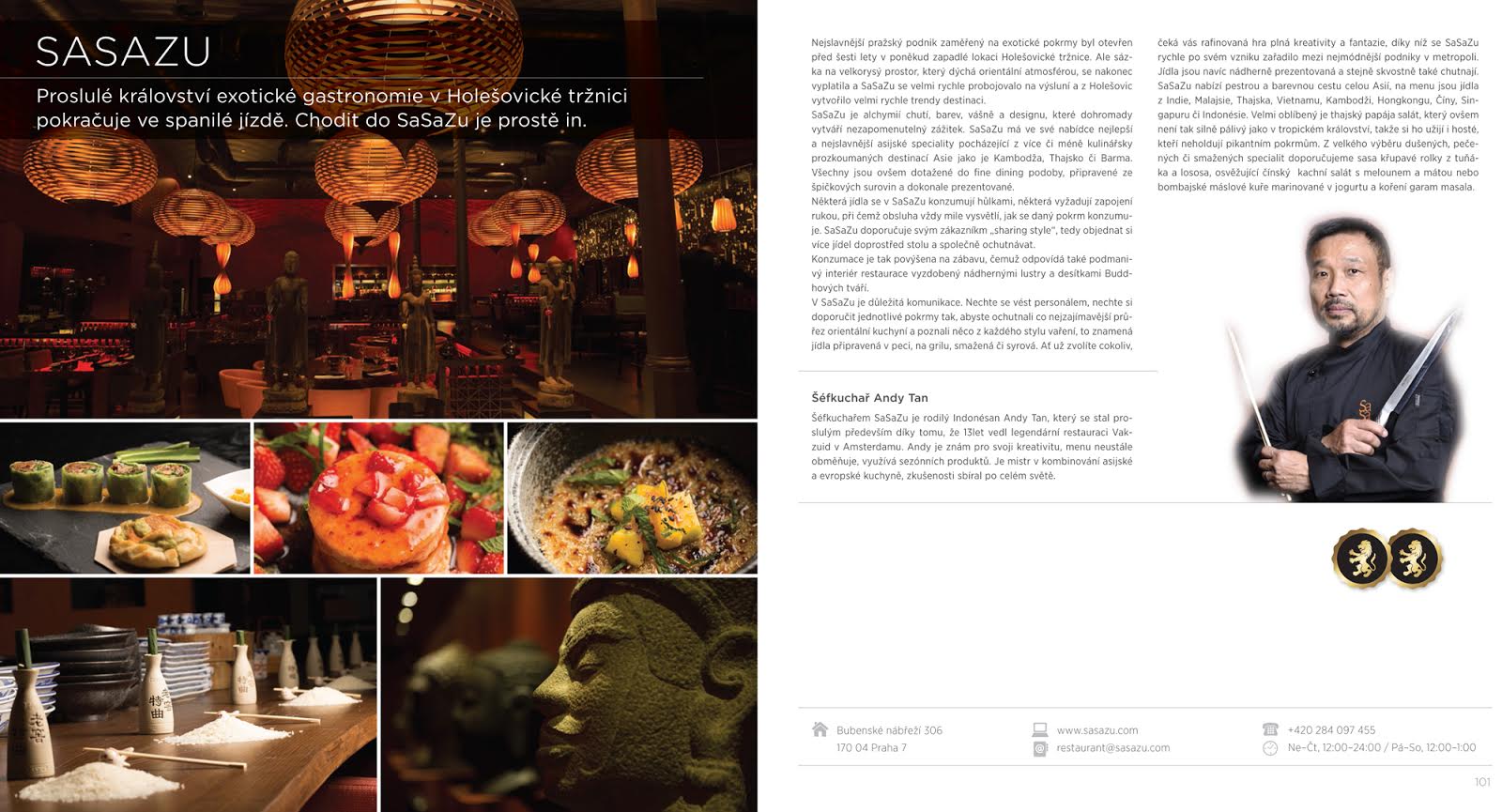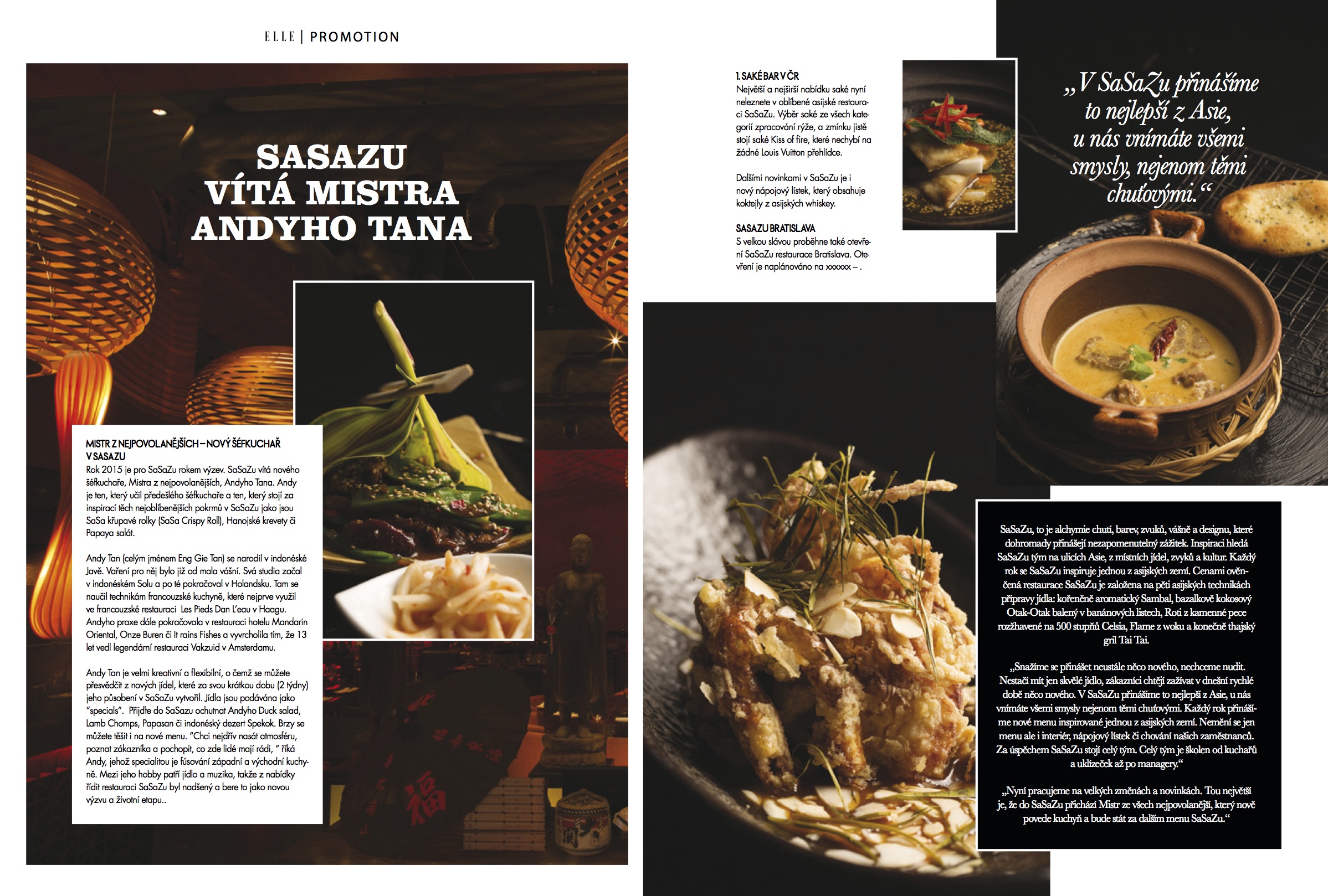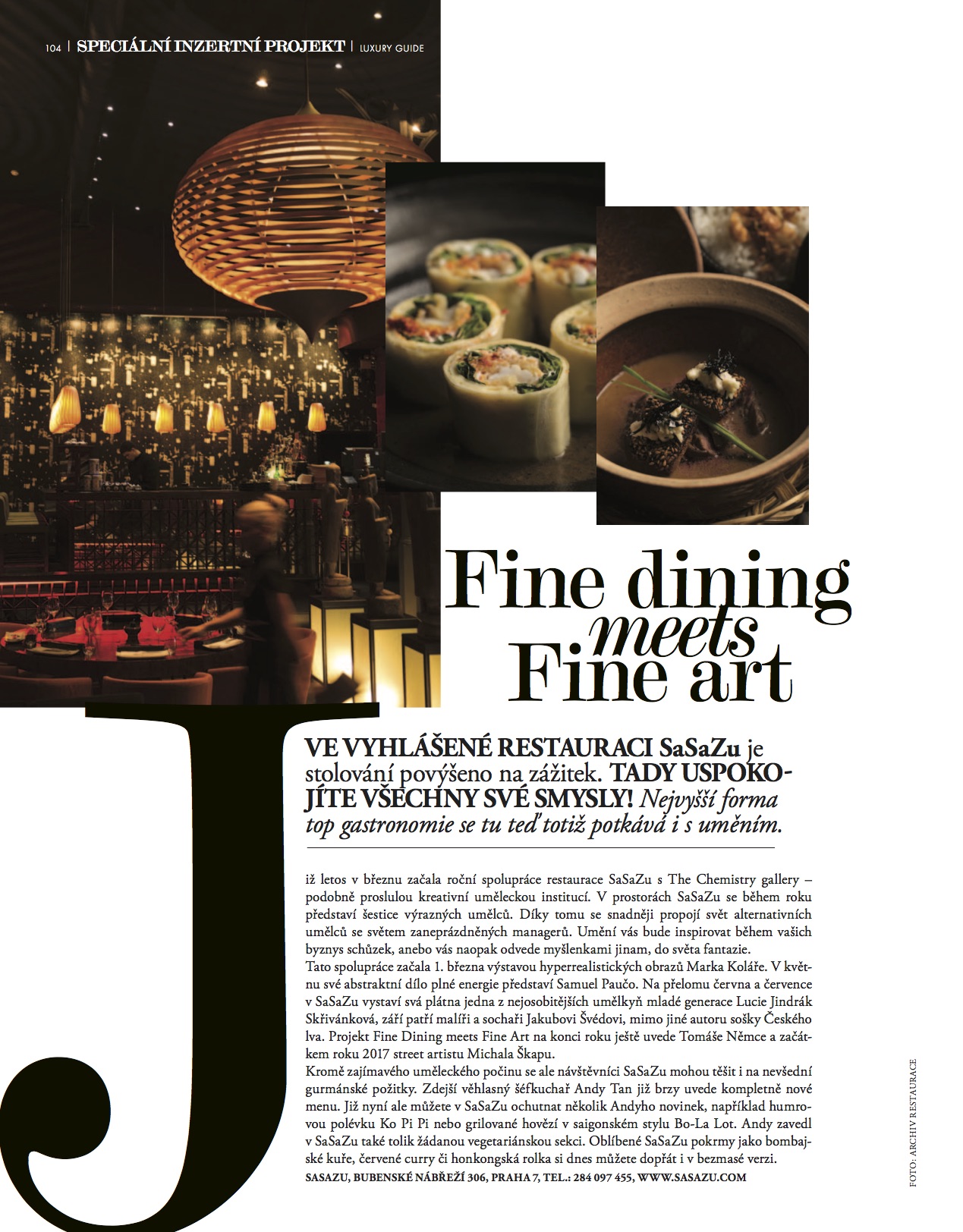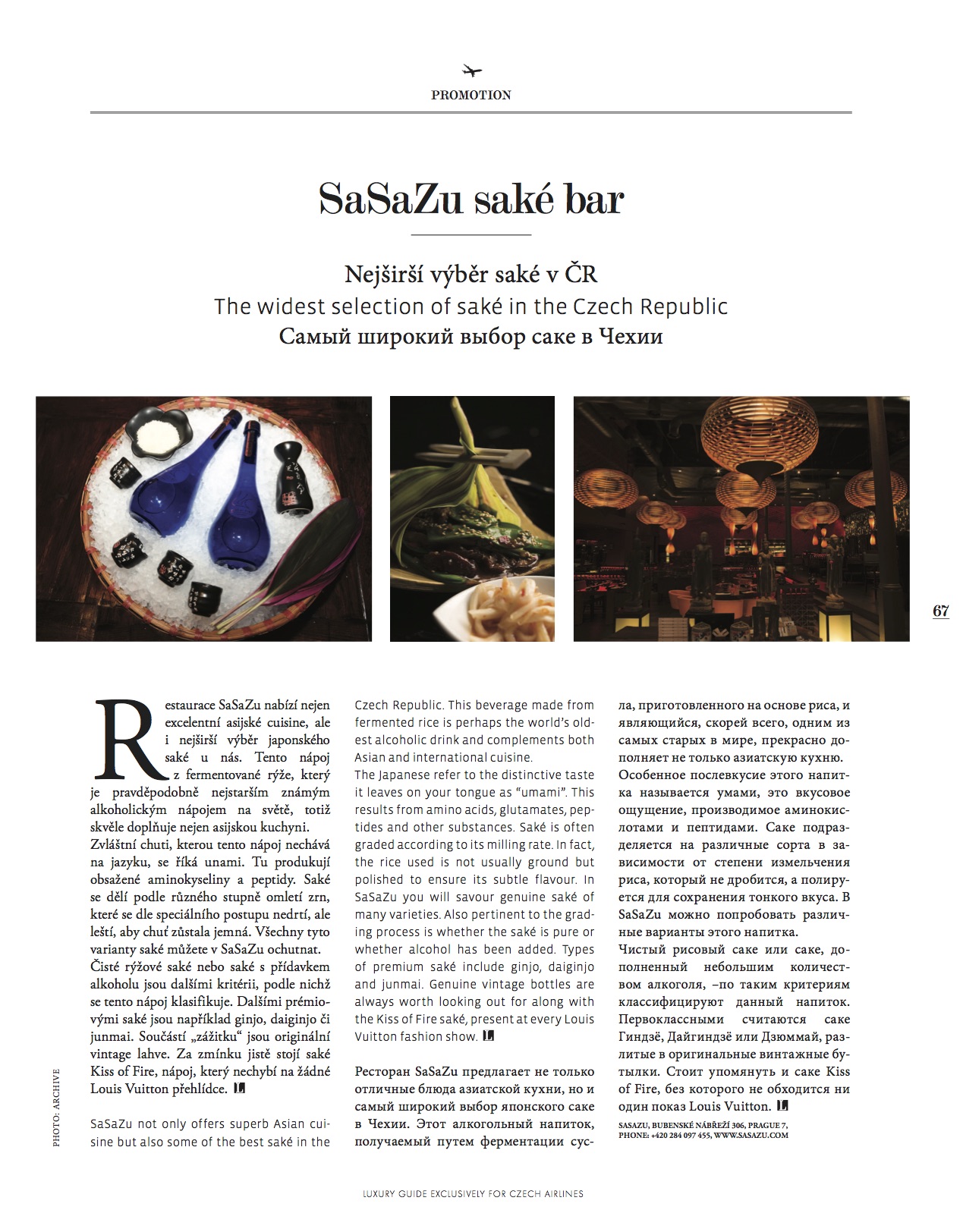 ---
Selected online articles