Discover the magic of Southeast Asia in our culinary school!

Our culinary school targets all Southeast Asia cuisine lovers and offers four authentic courses led by our SaSaZu head chefs. You will discover the typical taste and colors of Asia and get to know unusual combinations the local cuisine offers. You can select from four courses. Cooking school Southeast Asia and Colors of Asia with head chef Andy Tan and Indonesian and Thai Cuisine with head chef of SaSaZu Bratislava Ari Munandar. Our courses take place once a month on a Saturday afternoon and last approximately 2-2,5 hours. It is necessary to register. You will find all upcoming dates on our website. In each course, the participants learn to make 3 authentic meals and one cocktail.
---
---
ANDY TAN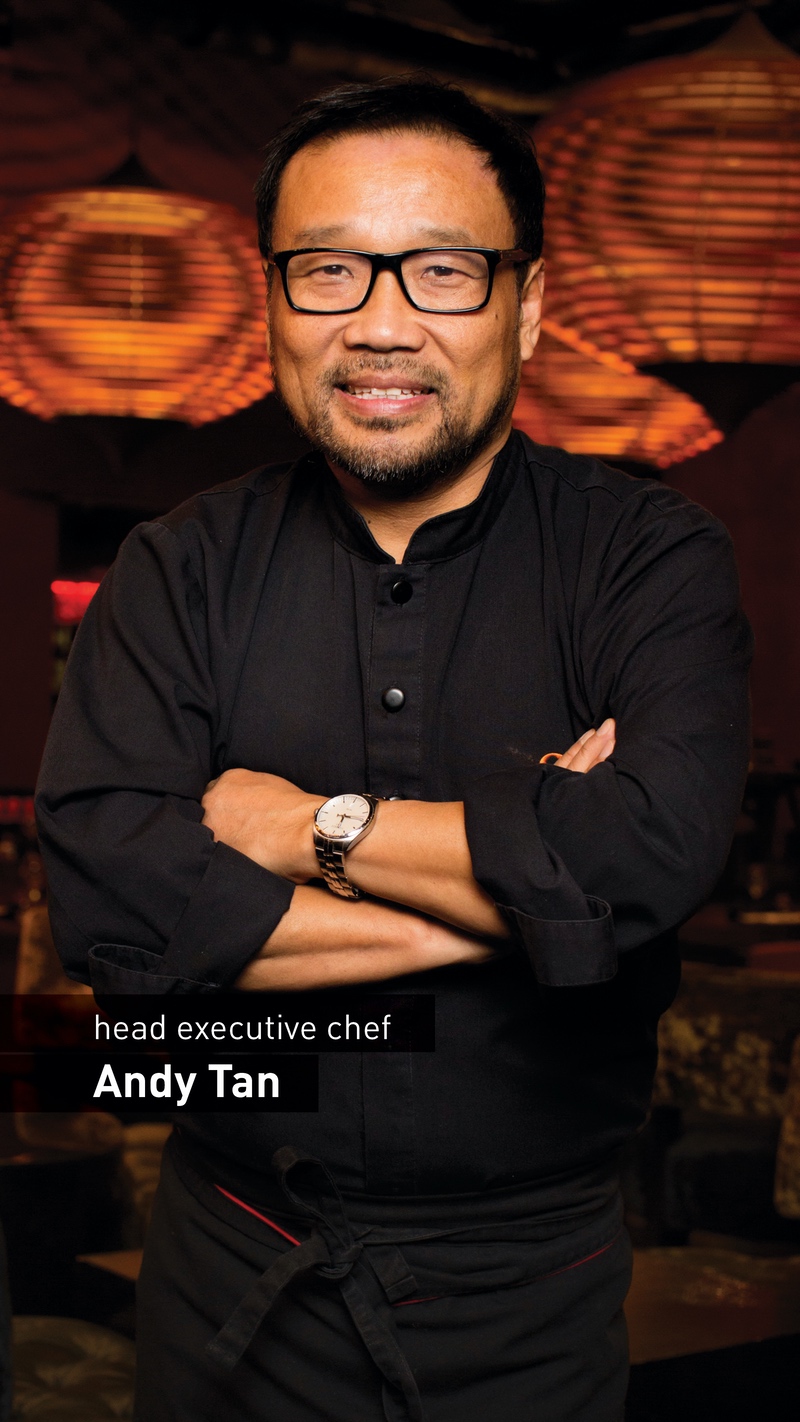 The courses Southeast Asia and Colors of Asia are led by SaSaZu Prague head chef Andy Tan who has been with the restaurant since its opening in 2009. He holds the position of the Executive Head Chef at the moment and he sets the overall tone of the restaurant's menu and its culinary direction. Andy comes from Indonesian island of Java and he has worked in internationally renowned restaurants such as Zenzi and Vakzuid as well as in the restaurant of Mandarin Oriental hotel. His signature is popular Asia street food turned into a culinary masterpiece mixed with French culinary influence.
---
Southeast Asia
The chef Andy Tan will give you the first introduction to the culinary principles of this region, its colorful and fragrant ingredients and herbs which make the meals so special and irresistible. Cuisine of Southeast Asia, those are mostly colorful, light meals, incredible taste and fast preparation. You will learn to make three courses and find out that you can make these meals easily at home. Bang Chang Shrimp rolls, red chicken curry or beef fillet with shiitake, long beans and rice will make your guests want to come back for more. And you can finish the experience with our signature Hainan Island cocktail made from sake, vodka and fruits.
The course is led by head chef Andy Tan.
Bang Chang Shrimps
(Roll with shrimps, citrus fruits, kemiri nuts, mint, basil, coconut paste, lemon-coriander sauce)
Red Curry Chicken
(Chicken, snow peas, mushrooms, eggplant, red curry-coconut sauce)
Zu-Fillet
(Beef, shallot, shiitake, long beans, kimchi salad, rice)
Hainan Island
(Sake, vodka, lychee, coconut, lime, maracuja)
---
Colors of Asia
Chef Andy Tan will accompany you on your trip of Southeast Asia and let you taste flavors typical for Burma, Thailand, Malaysia and Vietnam. You will learn techniques typical for this region and get to know a wide variety of typical ingredients and herbs. You will learn to make these meals at home and also find out where to shop for true ingredients. Andy will help you prepare meals that will never again be blend but rather full of taste. During the course, you will learn to make Kabayaki Unagi Roll with tuna, salmon and unagi, Vietnamese yellow curry and beef with nuoi tom pepper sauce.
The course is led by head chef Andy Tan.
Kabayaki Unagi Roll
(Tuna, salmon, unagi, crispy chili, wakame seaweed, mint, sesame-vinegar sauce)
Ga Curry
(Vietnamese yellow curry, turmeric, chicken, potatoes, rice noodles, lettuce)
Good Morning Beef
(Beef, daikon, long beans, nuoi tom pepper sauce)
Dua-Zou
(rum, ginger beer, strawberry, pineapple)
---
ARI MUNANDAR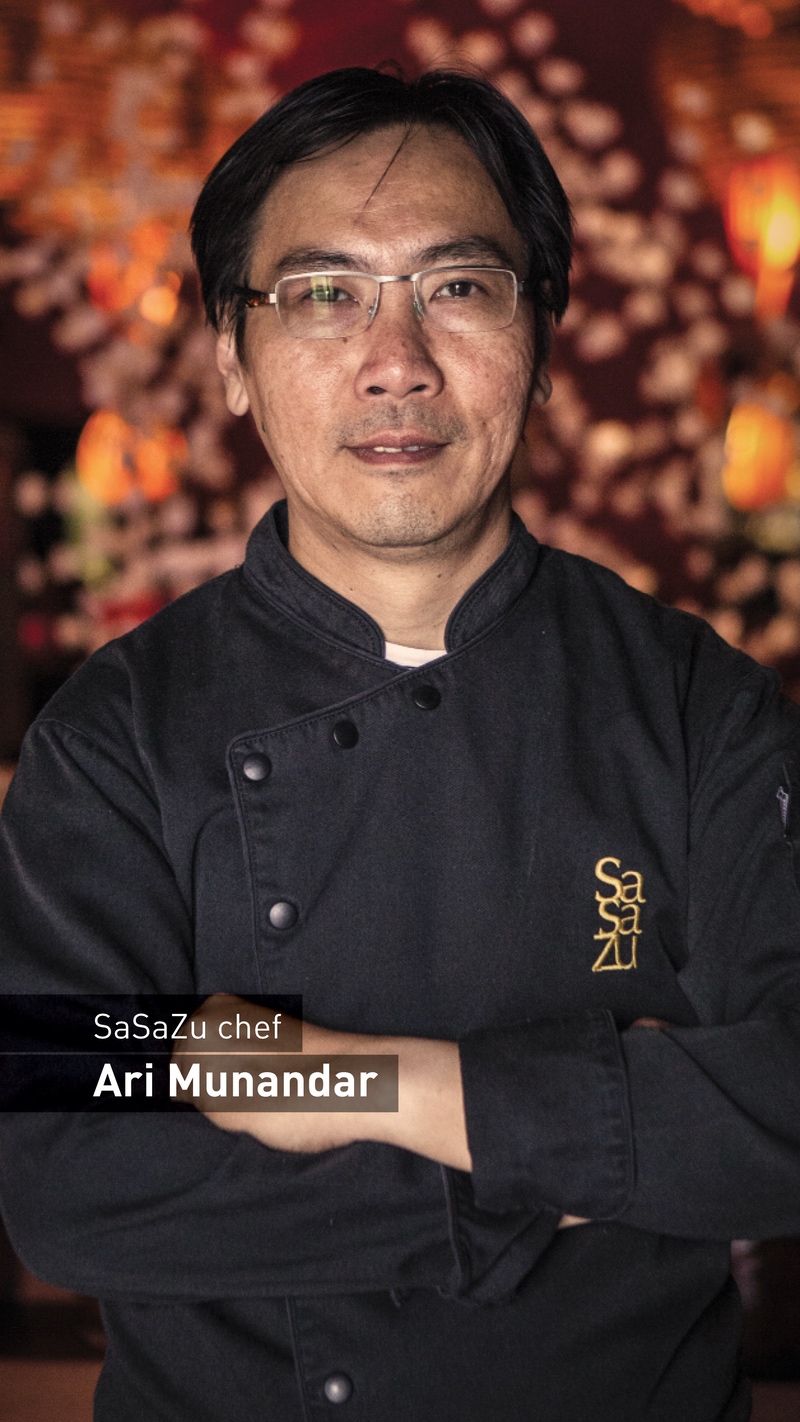 The courses Indonesian and Thai cooking school are led by our head chef of SaSaZu Bratislava Ari Munandar who comes from the Indonesian island of Java and has worked in the Essensia restaurant in Mandarin Oriental Hotel or Zinc at the Prague Hilton. He also holds the position of chef of Yazu at Manifesto food market in Prague Smíchov.
---
Indonesian Cuisine – Discover the magic cuisine of Indonesia
Indonesian cuisine is as colorful as this incredible country made of thousands of islands. There are many traditional foods and local staples and they vary island to island or even town to town. Indonesian fried rice with egg and vegetables, or as locals call it Nasi goreng, has become famous all over the world. However, in our course, we will look deeper into this interesting region and discover meals full of vegetables, spices and herbs. Join our chef Ari Munandar and learn to make spring rolls with prawn and chicken, chicken soup Soto Ayam with coconut milk and chicken and stir fried beef with black pepper sauce called Sapi Lada Hitam and then end our course with a glass of Ginger Tini.
The course is led by head chef Ari Munandar.
Lumpia Semarang
(Spring roll filled with prawn and chicken, bamboo shoot, palm sugar sauce, afar)
Soto Ayam
(Chicken soup in mild coconut broth, glass noodles, bean sprouts, spring onion, egg)
Sapi Lada Hitam
(Stir fried beef in black pepper sauce)
Ginger Tini
(gin, ginger, coconut, apple, chili, lime)
---
Thai Cuisine – Thai discovery
Discover the essence of Thai cuisine which has become popular all over the world due to its unique combination of taste and colors. Learn the main principles and the harmony of tastes with our sous chef Robbert van den Berg. You will learn to correctly mix all four main tastes, savory, sweet, sour and bitter to make truly authentic Thai meals. You will learn to prepare some Thai staples such as spicy soup with prawns and lemongrass called Tom Yam Goong, popular Pad Thai noodles and green curry with chicken. All topped up with a class of Green Geisha cocktail.
The course is led by head chef Ari Munandar.
Tom Yam Goong
(spicy prawns soup with galangal, lemongrass)
Pad Thai
(Thai style stir fried rice noodles, tamarind sauce, bean sprouts)
Gaeng Kiew Waan Gai
(Green chicken curry, potatoes and basil)
Green Geisha
(vodka, kiwi, basil, melon, cucumber, lime)
---
Show gallery